Wolves Clothing Online Ordering
The Wolves clothing orders can be purchased through Rycor.  Sign into your parent portal in PowerSchool and look for the "School Fees/Forms" on the left side under the navigation.  
Athletics
School colours are black and gray with a royal blue accent.
Physical Education Participation Rubric
Extracurricular Sports
An extra fee may be charged for extracurricular sports activities. The following are the approximate dates for the specific sports programs. Exact dates and information will also be available on the Sports Calendar.  
Cross-Country Running (September to October) 
Volleyball (September to November)
Basketball (December to March)
Badminton (March to May)
Track & Field (May to June)
Intramurals
Programs for specific grades are run at lunch in the gymnasium.
Parent Athletic Contract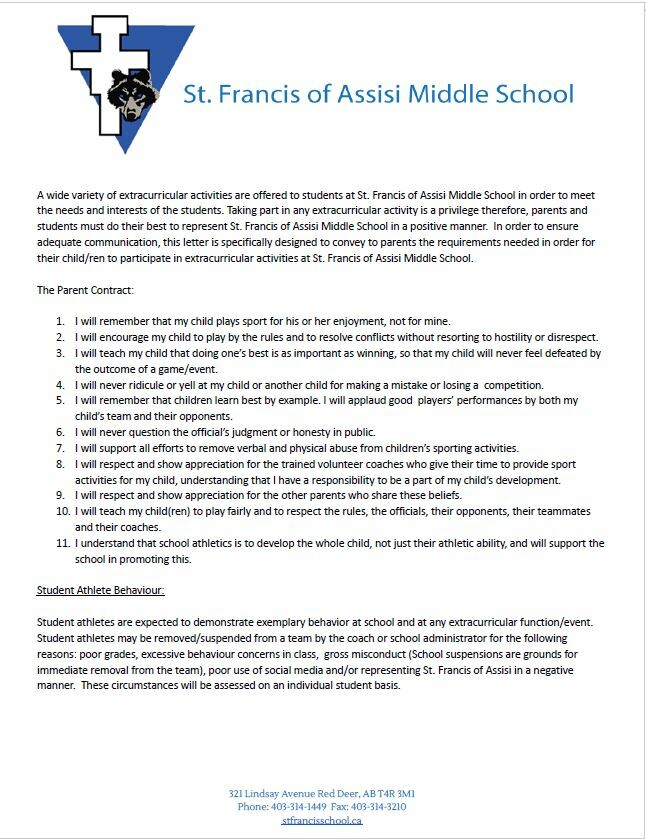 Sports Development
The purpose of this program is to allow all students access to participate in school sports, develop the whole child, learn the responsibility of being on a sports team and gain the many benefits from participation. We will be helping students in Grade 6/7 grow in sport through practice, games and inter-school tournaments throughout the different school sports activities.